न्यूज़
The 3rd Global Vertical Farming Show
29th-30th November -2022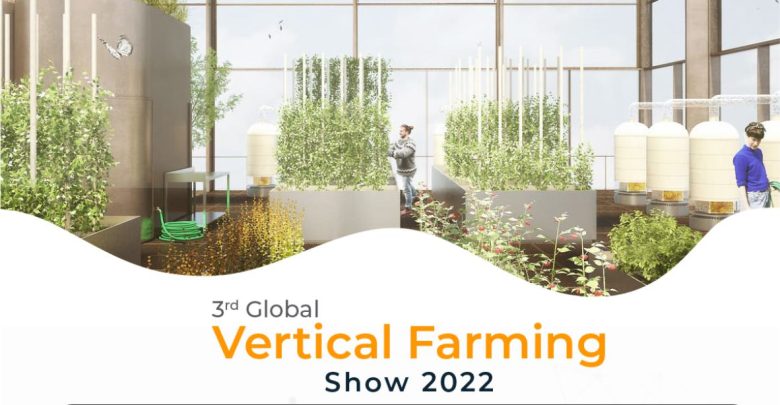 New Delhi: Urban agriculture, CEA and Vertical Farming are those substitutes that unsurprisingly have performed exceptionally well when uncertainties such as food supply chain disruption, season change, population growth, massive output production to feed all, and so on arise.
It is a boon for enterprises wishing to accelerate their business and investigate modern farming in India and other parts of the world where governments, associations, and policymakers are working hard to simplify this urban solution and new-age farming.
The 3rd Global Vertical Farming Show, taking place in India on the 29th & 30th of November, this year is not just bringing the industry business people together but also various government bodies, policymakers and organizations. The show is delighted to confirm the participation of the Ministry of Agriculture and Farmers Welfare, Association of Vertical Farming, Indian Chamber for Food and Agriculture, Grand Thornton Bharat LLP and is also expecting delegates from the Delhi Government, NDMC, Central Public Works Department (CPWD), National Institute of Agriculture Research (ICAR), National Horticulture Board, NABARD, Niti Ayyog, and many more.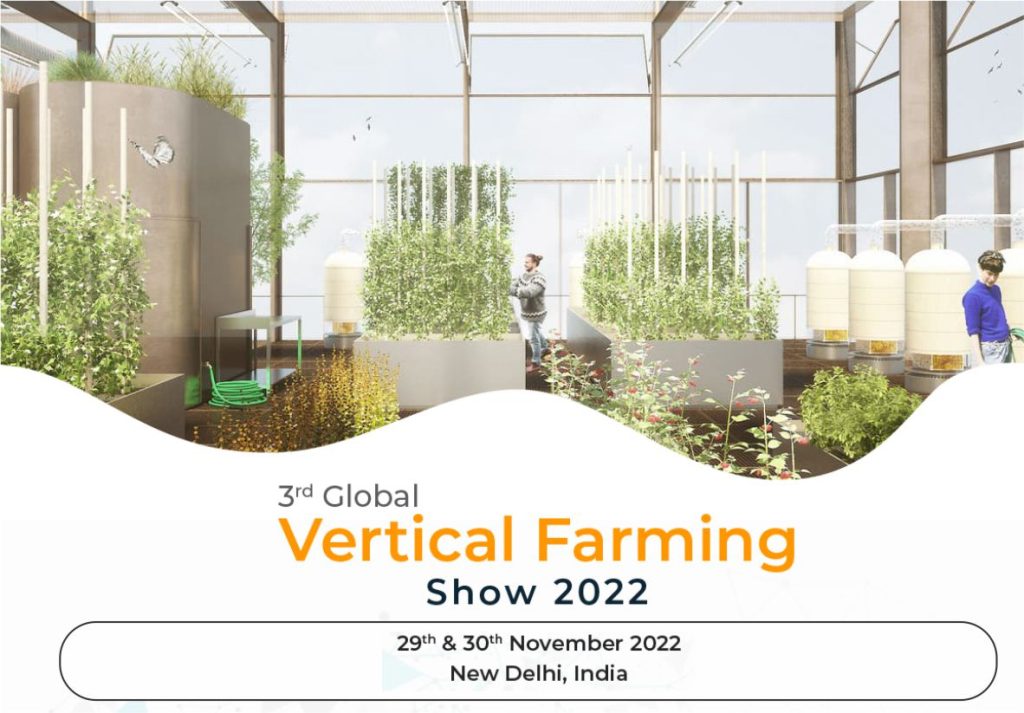 When asked what to expect from the 3rd edition and how it will differ from the previous one, conference producer Afsheen Siddiqui remarked, "Well, Asian urban agriculture and smart farming are growing with each passing year. Promoting urban agriculture in a country like India, where it is still in its infancy, is vital for various reasons like population growth, food wastage etc. This is exactly what the 3rd Global Vertical Farming Show is all about, it is not just a show but a platform to raise awareness."
"If I were to tell you how it varies from its previous edition, it is because the last edition was held in the MENA region, where the knowledge, prospects, and practice of this modern farming market are all at the next level. However, we are bringing it to light in India by hosting an event to help governments, organizations and experts to network and enhance implementation in order to transform food-production. This event will provide a chance to service providers to maximize their reach within the CEA industry.
Samuel Page-Morin, President of Qualiplast as Lead Sponsor again at 3rd GVF 2022 added he was surprised with the informative structure of the conference and accurate audience that the GVF had and is looking forward to understanding the Asian vertical farming market closely.
Other companies like Vertaag, Harvest Today, Kokosflora, Nutrifresh Farms, Weiland Electric, Urbinati SRL, Fraser Techno Circuits Limited, Emesh Farms Technik, Dhanvin Poly Industry, and many more have confirmed their participation in the show and the organizers are extremely excited to bring this show to live in the capital city of India.